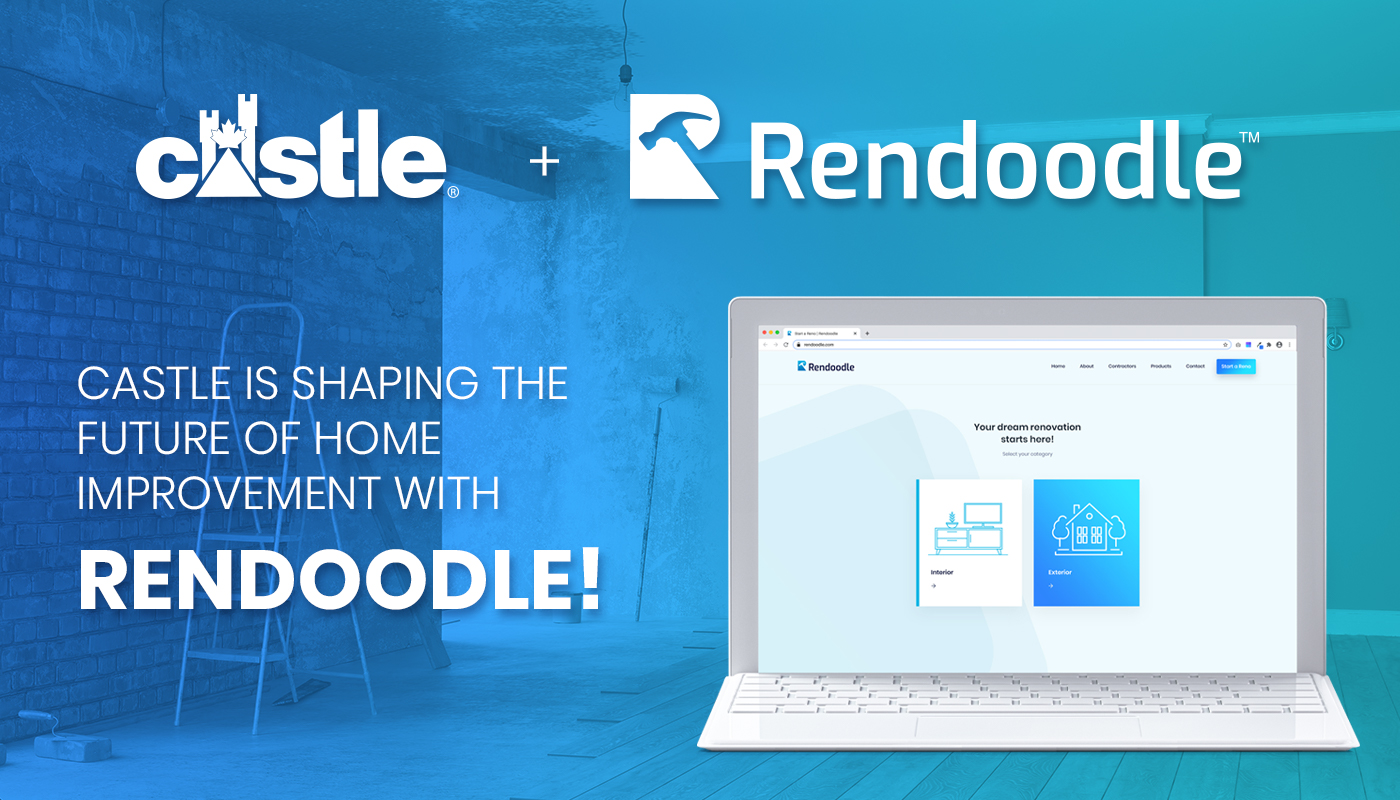 Castle Announces Exclusive Partnership with Rendoodle
Castle Building Centres Group Ltd. announced their exclusive partnership with Rendoodle. Rendoodle is Canada's first and only full-service platform and the future of home improvement. The Rendoodle virtual marketplace connects retailers and industry experts with consumers to help them plan and execute their home improvement projects with ease.
Castle's partnership with Rendoodle gives Castle members access to this exclusive technology platform and the advantage of joining the Rendoodle marketplace as the home improvement retailer of choice. Together with Rendoodle, Castle will build a sustainable online community of Castle retailers, leading manufacturers and reputable certified contractors. The marketplace offers a plethora of benefits to their members including access to extensive online exposure, project leads, increased sales potential and access to a certified installer listing.
Consumers looking for peace of mind during renovations and home improvement projects have a new hub for large and small renovations, repairs and upgrades. Rendoodle is a virtual home improvement marketplace backed by national brand suppliers and their local Castle location.
The partnership between Castle Building Centres and Rendoodle empowers Consumers to feel assured their projects are being completed by Contractors with quality products. Consumers also have the peace of mind knowing Rendoodle contractors are monitored to ensure they meet stringent certifying criteria.
Together with the exclusive Castle Building Centres Group partnership, Rendoodle has a national footprint and a strong framework to support local businesses. The platform provides consumers with everything they need to turn their home renovation doodles into reality together with their local Castle location.
Castle Building Centres locations have been proudly supporting Canadian homeowners for almost six decades. They are the industry leader of independent lumber, building material, and hardware dealers with over 300 independent member locations across Canada.